Christian Porter has resigned from his cabinet post as Minister for Industry, Science and Technology.
Prime Minister Scott Morrison told a media conference this afternoon Mr Porter tendered his resignation to him, which was accepted.
Mr Morrison said Mr Porter resigned because he was unable to share further information regarding who paid for his legal bill in a defamation trial against the ABC.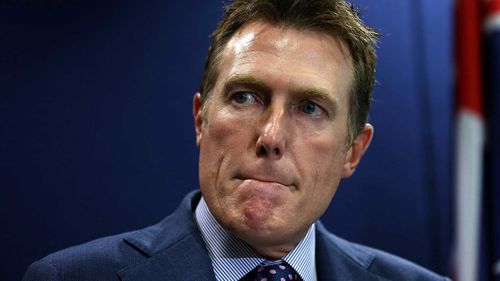 "The inability for him to be able to practically provide further information because of the nature of those arrangements, if we were able to do that, that would allow the Minister to conclusively rule out a perceived conflict," Mr Morrison said.
"And as a result of him acknowledging that, he has this afternoon taken the appropriate course of action to uphold those standards by tendering his resignation as a minister this afternoon, and I have accepted his resignation."
Five days ago Mr Porter updated his parliamentary register of interests, declaring that his legal bill was paid by "a blind trust known as the Legal Services Trust".
Mr Porter did not reveal how much the blind trust had contributed, and said he had no access to the information of who funded the trust.
A spokesperson for Mr Porter said taxpayers funds were not used.
Mr Morrison thanked Mr Porter for his service as a cabinet minister and as the former Attorney General.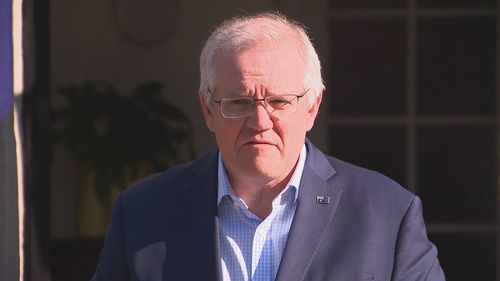 "I want to thank Minister Porter to his service in my government, I want to thank him for his service as the Minister for industry, science and technology, and I want to thank him for his role as Attorney General for several years, not only under my government but under my predecessor," Mr Morrison said said.
"I want to thank him for the role he performed as leader of government business in the House of Representatives ministered portable make sure the back bench serves as a minister for peers, and I thank him for his service in our government to the people of Australia."
Angus Taylor has been appointed the acting Minister Science and Technology, performing those responsibilities together with his responsibilities for the Minister of energy and emissions reduction.
In a three-page statement released this afternoon, Mr Porter thanked Mr Morrison and cabinet colleagues for their strong support.
He also used his statement to criticise the ABC before addressing the legal bill dispute and the toll the allegations against him have had on his family.
"Facing a false allegation is an experience that places your family, friends and staff under enormous and cruel pressure. It has resulted in constant abuse and ongoing threats," he wrote.
Mr Porter said he understood the questions raised in the media about the financial arrangements to help fund the now settled litigation.
"I consider that I have provided the information required under the Members' Register of Interests. I also considered that the additional disclosures I provided under the Ministerial Standards were in accordance with its additional requirements," he said.
"However, after discussing the matter with the Prime Minister I accept that any uncertainty on this point provides a very unhelpful distraction for the Government in its work."
"Ultimately, I decided that if I have to make a choice between seeking to pressure the Trust to break individuals' confidentiality in order to remain in Cabinet, or alternatively forego my Cabinet position, there is only one choice I could, in all conscience, make. Consequently, I provided the Prime Minister with my resignation earlier today. It is effective immediately."